Apples
,
Apricots
,
Asparagus
,
Berries
,
Cherries
,
Corn
,
Cucumbers
,
Green Beans
,
Herbs Teas & Spices
,
Honey
,
Melons
,
Nectarines
,
Oils and Vinegars
,
Onions
,
Peaches
,
Pears
,
Peppers
,
Persimmons
,
Pies
,
Plums
,
Pluots
,
Pre-Pick
,
Squash
,
Tomatoes
Comments Off

on Dwelley Family Farms
Dwelley Family Farms is a family-owned and operated 4th generation farm, growing in Brentwood since
1921, specializing in both organic and conventional premium fruits and vegetables. We take great pride
in growing a wide variety of produce picked daily. Our customers are amazing, and we thank you for
your continued support. All produce is seasonal so please call for availability. Looking forward to seeing
you at the farm this 2020!

Comments Off

on Pomeroy Farm
U-Pick Bing, White Rainier & Brooks Cherries at 22501 Marsh Creek Rd. west of Walnut Blvd. U-Pick White Rainier & Bing Cherries on Payne Ave. east of Walnut Blvd. Cherry season runs approximately May 20th – June 25th. U-Pick Springcrest, Flavorcrest, Earlirich & Galaxy "UFO" Peaches, along with Sparkling June Nectarines. Also Patterson & Westley Apricots all at 1600 Eureka Ave., east of Walnut Blvd. approximately May 20th – July 20th. Walnut meats are available during the fruit season. Visit our website for more information: http://pomeroyfarm.net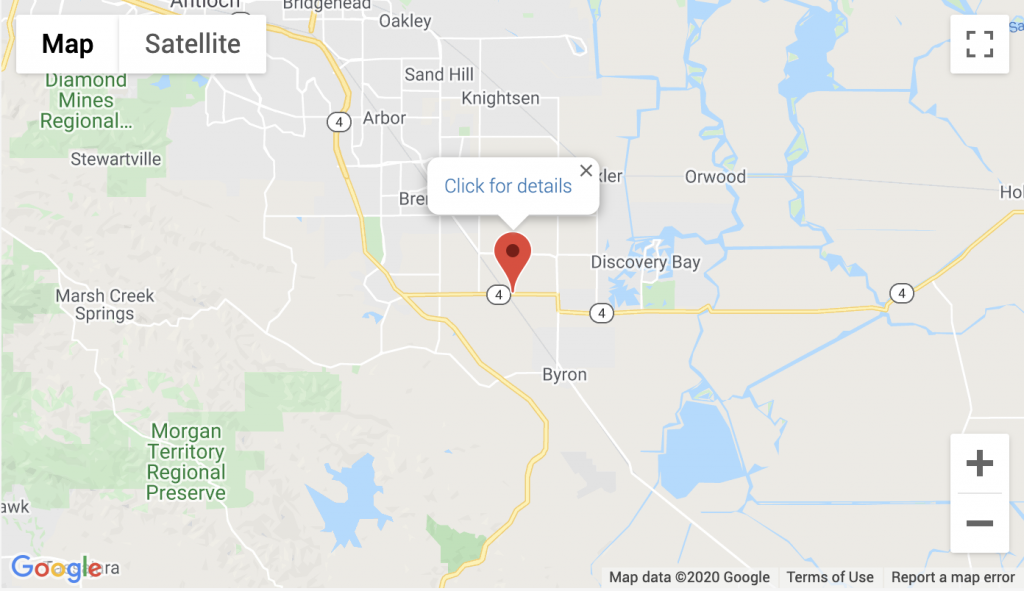 U-Pick & Picked fruit since 1945, sweet Cherries. Also, Apricots, Apriums, Blackberries (Olallie), White Peaches & Nectarines, Pluots, Walnuts, Loquats, and Honey. Our trees are grown low for virtually ladder-free picking. We supply buckets to pick with. Look for the little yellow fruit stand. Check our website for daily updates and info. Open Daily late May & June: (when fruit is available): 8:00 a.m.-4:00 p.m. Now accepting CREDIT/DEBIT VISA, MASTERCARD and DISCOVER. Free Parking. Facebook and Twitter updates Live from the orchard.