G&S Gonsalves
409 Sellers Ave Brentwood
We are offering Cherry U-pick with the following varieties: Tioga, Hazels, Lapins, Rainiers, Helens, and Bings.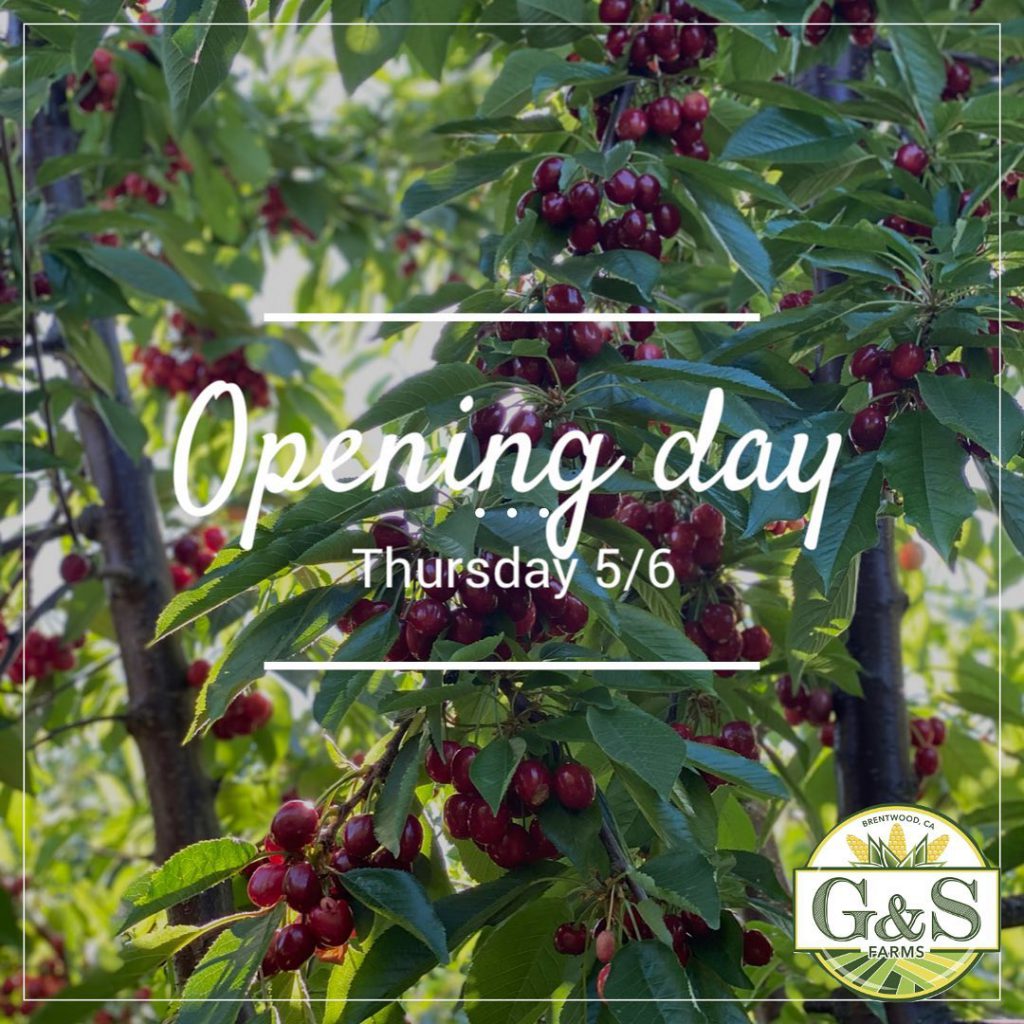 Join us for u-pick cherries
first come, first serve
starting Thursday, May 6th at 409 Sellers Ave Brentwood 9am to 7pm (hours subject to change due to fruit availability, keep an eye on our posts for most up to date information).
This season we will be u-picking at multiple orchards with
ONE
dedicated appointment-only orchard (ripening soon-we will have more information in the coming days).
Per our local county COVID guidelines, everyone over the age of 2 must wear a mask and maintain 3 feet of distance from other parties at all times. We will be updating these guidelines as they change throughout our season. You can see a full list of guidelines on our website (link in bio).
We do NOT allow picnicking, large purses/backpacks, blankets or chairs in our orchards.