Brentwood Welcomes Serendipity Wine Cellars
Comments Off

on Brentwood Welcomes Serendipity Wine Cellars
Article Written by Jake Menez at ThePress.net
Local wine lovers will have another reason to celebrate later this year as a new winery joins the ever-growing list of selections in Brentwood.
Serendipity Cellars, located on Chestnut Street just outside of downtown, plans to open this summer as a "boutique winery experience," featuring six varietals of fantastic wine.
Owners Bryan and Michele Lucay ended up in the winemaking game wholly by accident, they admit.
By trade, they work in construction, having established their own contracting company — GroundWorks Inc. — back in 2002.
Beyond that, they were never wine drinkers, preferring the taste of tequila. But all that changed in 2004 when they took on a job engraving concrete at Ceja Vineyards in Napa, where the winemaker insisted on offering them wine as thanks.
The pair politely refused at first, saying they didn't care for wine, but the veteran winemaker told them, "It's not that you don't like wine — you just haven't found a wine you like." With that, he once again offered each of them a glass, and the rest is history.
"That experience is really what started us on this journey," Michele said. "We had sent out 2,500 flyers to wineries in Napa to show them this engraved concrete idea we were working on. Out of those 2,500, the one winery to reach out was Ceja — that's the serendipity we named the winery after."
Soon after discovering a passion for drinking wine, the Lucays jumped headfirst into making it when their new friend at Ceja called and asked if they would like 250 mourvèdre grape vines.
Bryan, always eager to learn something new in the most hands-on way possible, quickly accepted. That was twelve years ago.
Today, Michele and Bryan are coming into their own as winemakers as they prepare for the grand opening of Serendipity Cellars this summer.
Read the complete article on ThePress.net
About the Winemaker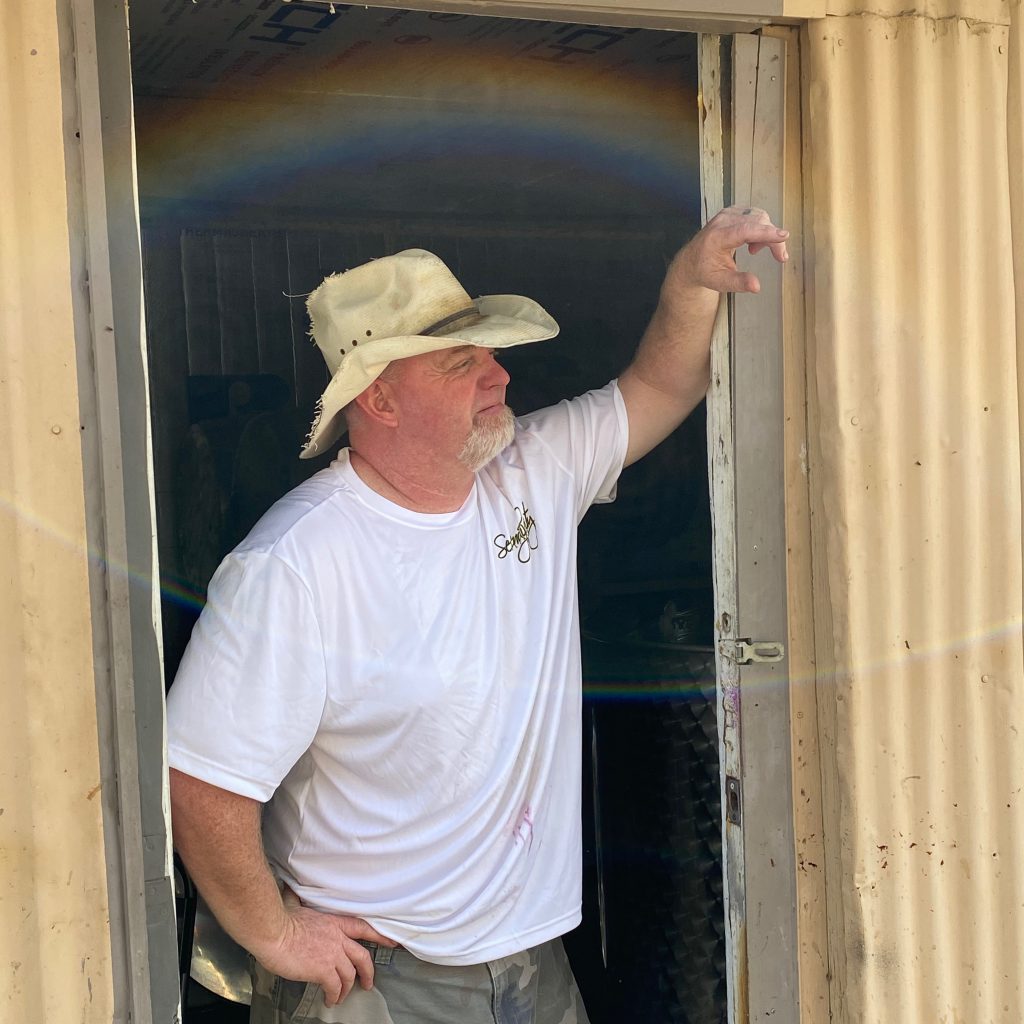 Bryan Lucay has always had a passion to create and has always been resourceful in educating himself. He has been in the construction industry for 37 years, a home winemaker for 12 years and completed our first commercial harvest in 2020.
His passion to perfect what he loves has taken him on the journey of studying the terroir and viticulture in the Contra Costa region. Bryan's belief is to allow the characteristics of the grapes to shine, which is clearly reflected in his wines.
His ultimate goal is not to create a Napa Valley wine, but to create a wine in which you don't have to go to Napa Valley to acquire.