Harvest Time Celebrates Wine Maker Success at the San Francisco Wine Competition
Comments Off

on Harvest Time Celebrates Wine Maker Success at the San Francisco Wine Competition
Sample award-winning wines without leaving the comfort of the community at our Harvest Time wineries and tasting rooms. The elusive San Francisco Wine Competition hosted over 1000 wineries and 6,700 wines, from 35 states at the 2020 competition. It is the largest American wine competition in the world, which makes it even more special that so many of our local wines won top awards.
Congratulations to Harvest Time Wineries and Vineyards for taking home a total of 26 medals!
A Bit About the San Francisco Wine Competition
Interestingly, the competition was founded in the 1980s as the Cloverdale Citrus Fair Wine Competition. After growing in size, the organization partnered with the San Francisco Chronicle to bring the competition to San Francisco and continue to grow the competition. The competition is open to all commercial wineries in the U.S., Canada, and Mexico who make wines with North American grapes.
The judging process at the competition is what sets this competition apart from other, smaller competitions. Over 60 expert judges use what is known as "West Coast style' judging to determine winners. The sophisticated judging system entails a five-member panel which includes a winemaker, a wine trade representative, a wine writer or wine media professional. Wines are poured behind the scene by professional wine volunteers who bring wines to the judges in flights, with wine glasses numbered to correspond to the individually numbered bottles in the back. Judges come to a consensus for individual awards through a facilitated discussion by a professional panel coordinator. The process is slow and tedious but demonstrates credibility for winning wines.
Proceeds from the San Francisco Wine Competition support the non-profit Cloverdale Citrus Fair and support wine and food education at various educational institutions and non-profit organizations.
Harvest Time Award-Winning Wines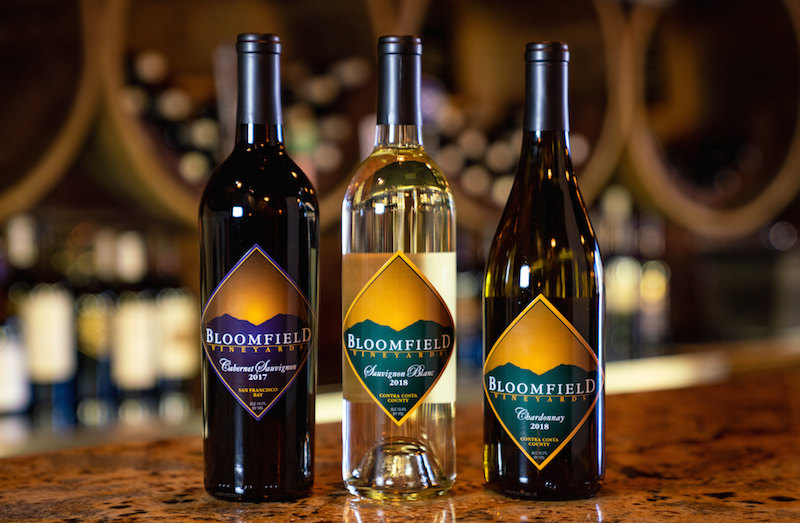 GOLD – 2017 Cabernet Sauvignon
SILVER – 2018 Chardonnay
SILVER – 2018 Sauvignon Blanc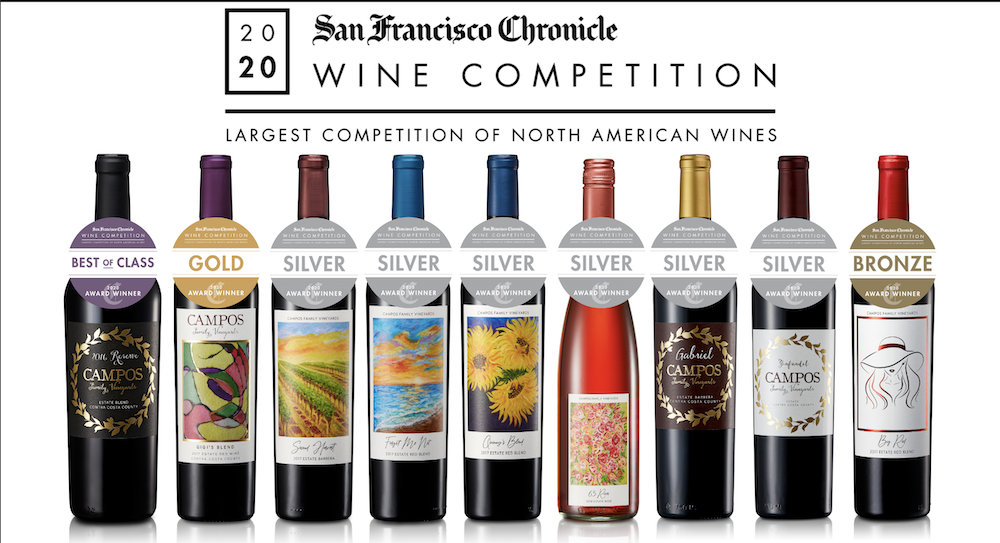 BEST OF CLASS – 2016 Barbera Reserve Estate Blend
GOLD – 2017 Gigi's Blend
SILVER – 2017 Barbera Second Harvest
SILVER – 2017 Barbera Gabriel Estate
SILVER – 2018 65 Roses Estate Rose
SILVER – 2017 Quinny's Estate Blend
SILVER – 2017 Forget Me Not Estate Blend
SILVER – 2017 Zinfandel
BRONZE – 2017 Big Red Estate Blend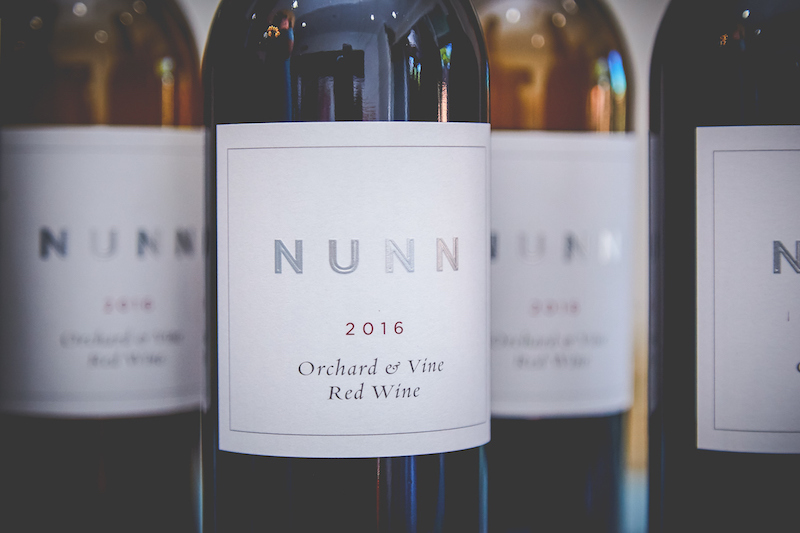 SILVER – 2016 Cabernet Sauvignon
SILVER – 2016 Merlot
SILVER – 2016 Orchard and Wine Red Wine
SILVER – 2016 Rincon Red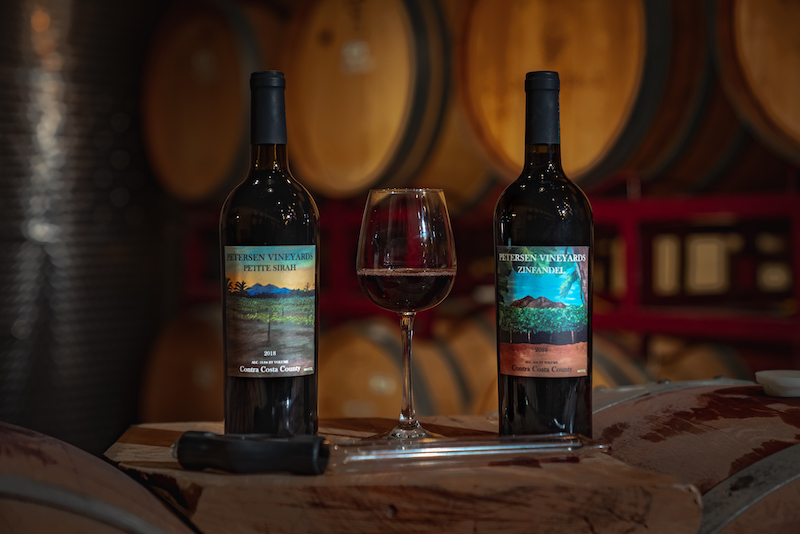 DOUBLE GOLD – 2015 Barbera
GOLD – 2017 Souzao
GOLD – 2016 Zinfandel
SILVER – 2016 Tinta de Vida
SILVER – 2017 Valdepena
SILVER – 2017 Knightsen Ruby
SILVER – 2015 Zero Manipulation Red Wine
SILVER – 2015 Zinfandel
BRONZE – 2018 Touriga Nacional
BRONZE – 2017 Diablo Sunset
Where You Can Taste Award-Winning Contra Costa Wines
There are many ways you can experience the flavors of the award-winning wines of Harvest Time members.
Bloomfield Wines: Award-winning wines that are served at many local restaurants and bars and enjoyed at Brentwood's Coco County Wine Bar.
Brentwood's Coco County Wine Bar: Coco's winebar is a downtown location where you can sample the wines of local winemakers while enjoying live music and downtown festivities.
Campos Family Vineyards: With inviting outdoor space and an expansive meeting and event center inside, Campos Family Vineyards provides the details that promise an exquisite family-friendly wine tasting experience.
Petersen Vineyards: The variety of estate wines produced at Petersen Vineyards include a variety of red wines, ports, rose and white. They pride themselves in their Zero MOG production process.
Local Restaurants that are Associate Members of Harvest Time also carry wines from our local wineries and vineyards: