Harvest Time Welcomes Airaya U-Pick Farm 
Comments Off

on Harvest Time Welcomes Airaya U-Pick Farm 
Located at 25221 Marsh Creek Road, Harvest Time is excited to introduce the newest member, Airaya U-Pick Farm. Airaya will be open to U-Pick customers seeking apricots, pluots, and peaches this up-coming U-pick season.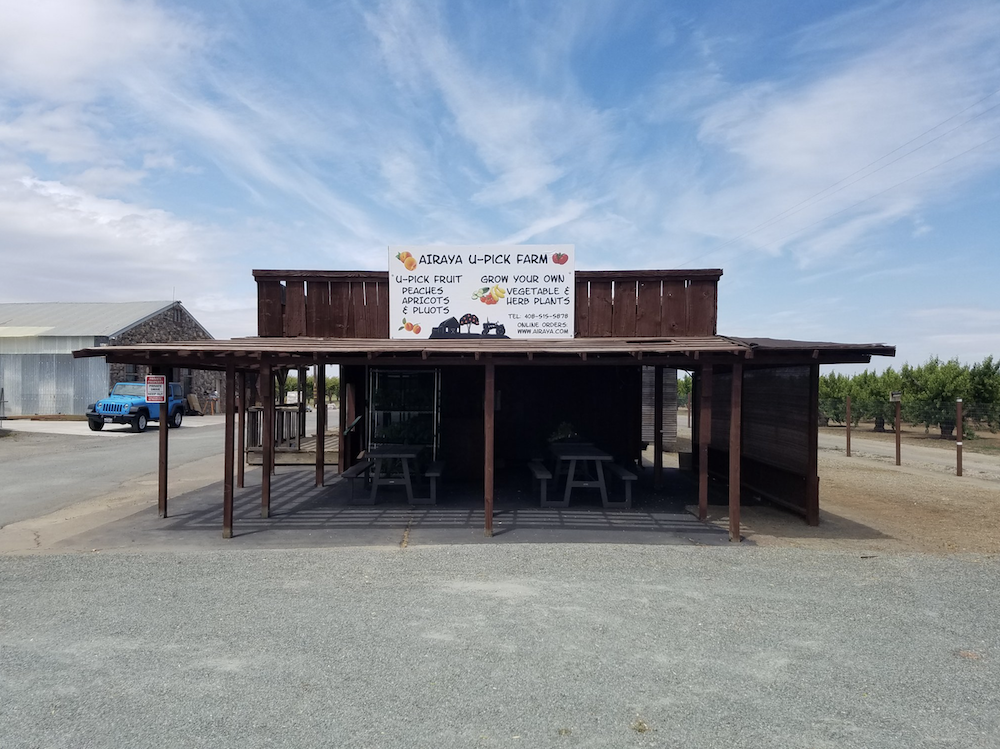 Airaya Farms is owned by Mike Nydam. Mike has dedicated the last 18 months to updating the farm and making it a welcoming space for the U-pick season. First, upon arrival at the farm, visitors will be welcomed with expansive parking options. This is a true luxury. Following a paved road off of Marsh Creek, visitors can park alongside the road, or park at one of two paved parking lots that surround the fruit stand. For people seeking the U-Pick experience on a tour, there is ample space for buses to park.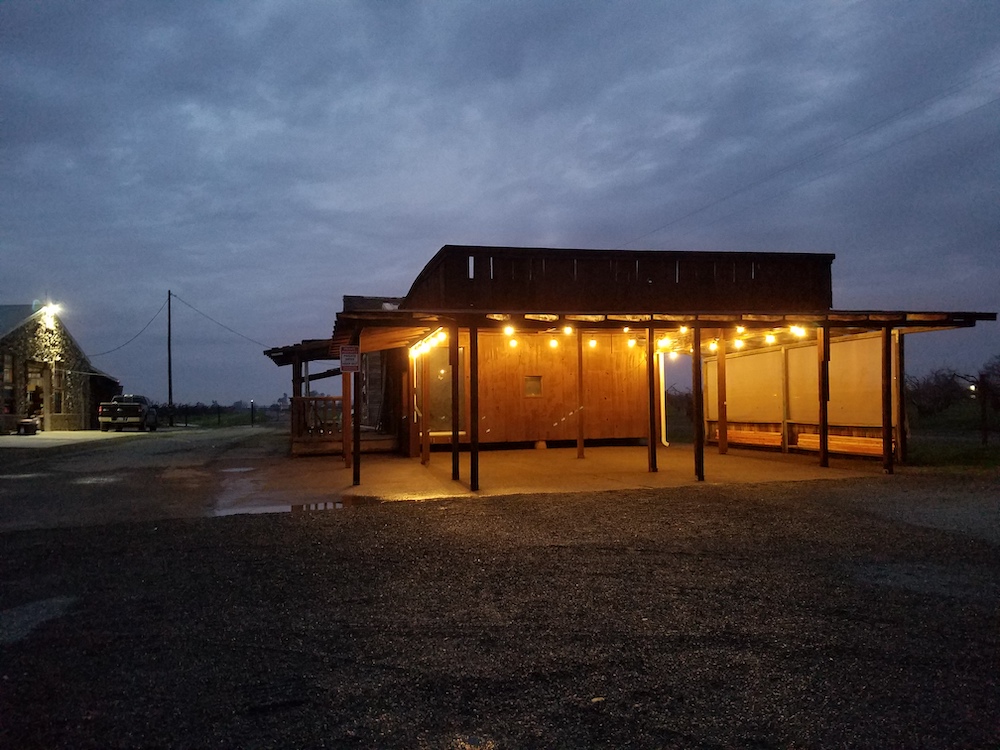 When you arrive at the farm, you will be welcomed at the Fruit Stand. The fruit stand will offer pre-picked apricots, peaches, and pluots. However, there will also be farm-grown herbs and a variety of vegetables. Some of the freshly picked herbs you can expect to find include cilantro, parsley, and oregano. The farm stand will also offer a small variety of pre-potted plants for people to purchase. One fun option are pre-potted herb plants. You can bring home pots planted with cilantro, parsley, and oregano together to have fresh herbs daily!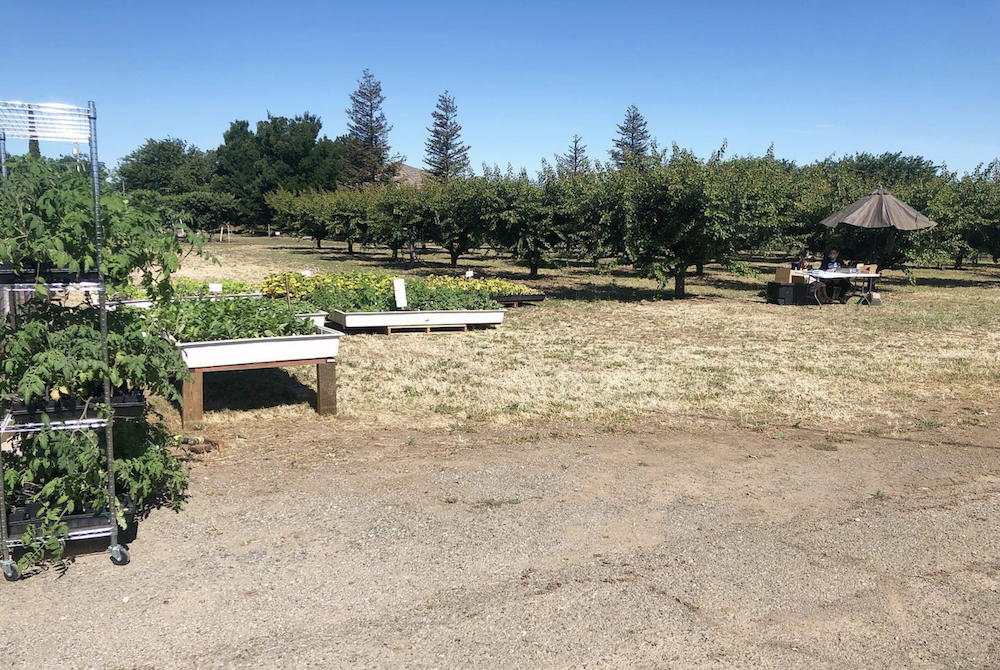 Airaya Farms will also have a small picnic area for families. Under the shade provided by the farmstand, visitors will encounter seating at 3 picnic tables that offer seating for eight. It is first come-first served as no reservations will be available. There are restrooms with handwashing stations on-site as well. Mike also has installed a massive solar farm on his property that not only powers the inner workings on the farm but provides excess energy to be fed back into the grid. This promotes green energy on his farm and beyond into the community.
Finally, when it comes to the fruit, Airaya U-Pick inaugural year will provide visitors three types of apricots, pluots, and three varietals of white and yellow peaches. With over 200 trees, there will be a great harvest through August.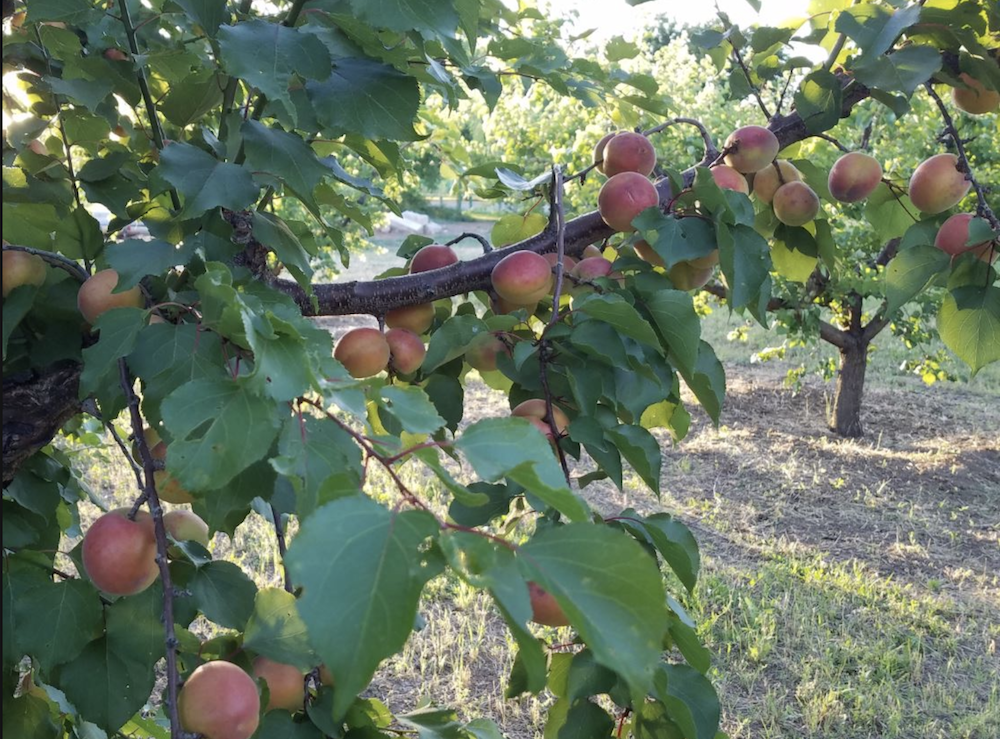 Mike has also planted an abundance of trees that will be producing fruit next year. With the addition of 60 cherry trees, 60 Asian pear trees, and another 280 nectarine trees, U-pick going into 2021 will provide an even greater selection of fruit for people to experience and pick! Eventually, Mike will have another 1000 trees at the farm and will expand upon his current offerings to provide more varieties of both cherries, stone fruit, and Asian pears.
Airaya Farms is a wonderful addition to the Harvest Time community of farmers, farm stands, and farm stores. To learn more about Airaya Farms, visit their profile at Harvest Time. Check back regularly to learn when they open for U-pick season, farm stand hours, and to learn about the continual growth of the farm. You can also visit upickbrentwood.com to learn more about Airaya U-Pick farms.