Celebrate The Holidays With Harvest Time Farm Stores
Comments Off

on Celebrate The Holidays With Harvest Time Farm Stores
As the holidays sneak up, it is the perfect time to think about the exciting variety of farm stores of Harvest Time. Harvest Time farm stores offer the tastes, treats, and delicacies that make the holiday season unique. Even better, our Farm Stores provide items that are ideal for gifting. Here are some Farm Stores you should visit this holiday season.
Farm Stores
The variety of farm stores represented through Harvest Time provides an appealing shopping experience. They also ensure that the perfect specialty gift is available.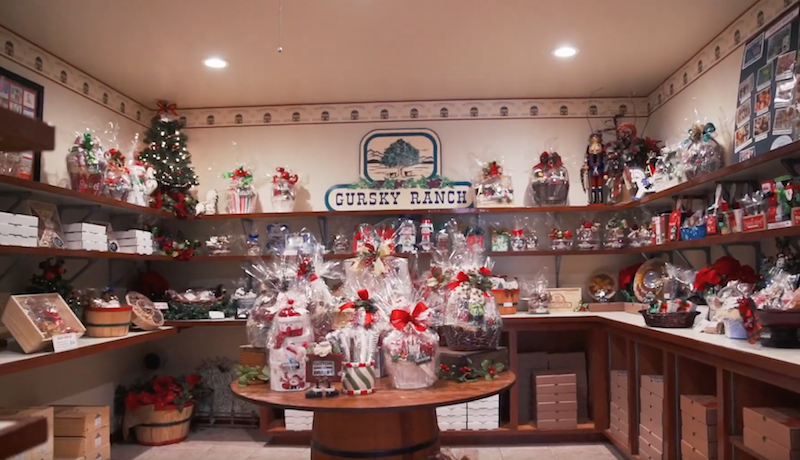 Gursky Ranch: Gursky Ranch has been a part of the agricultural community of Brentwood for many decades. The farm store specializes in gift baskets filled with local nuts, chocolates, dried fruits, honey, seasoning, culinary sauces and marinades, and local olive oils and vinegar. The artists at Gursky Ranch can weave your favorite specialty foods into magnificently designed gift baskets.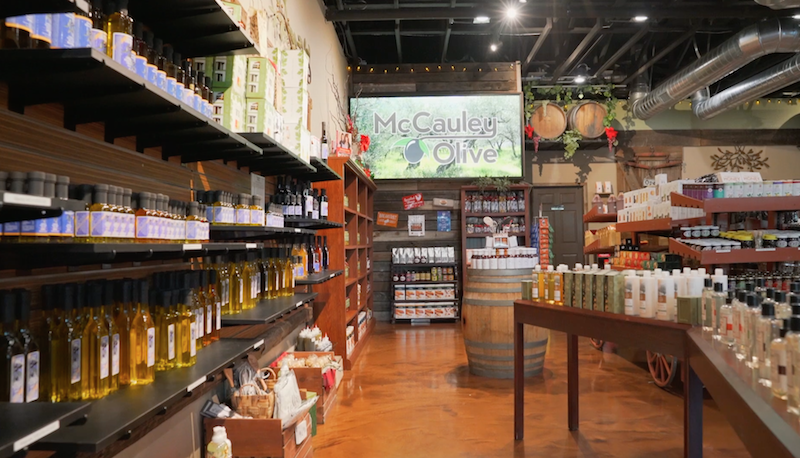 McCauley Olive Grove Olive Store: This store has a large display of beautifully designed specialty gift baskets. The store showcases a variety of extra-virgin olive oils and balsamic vinegar. You will also find a variety of pasta, local honey, stuffed olives, and olive-oil based soaps and lotions.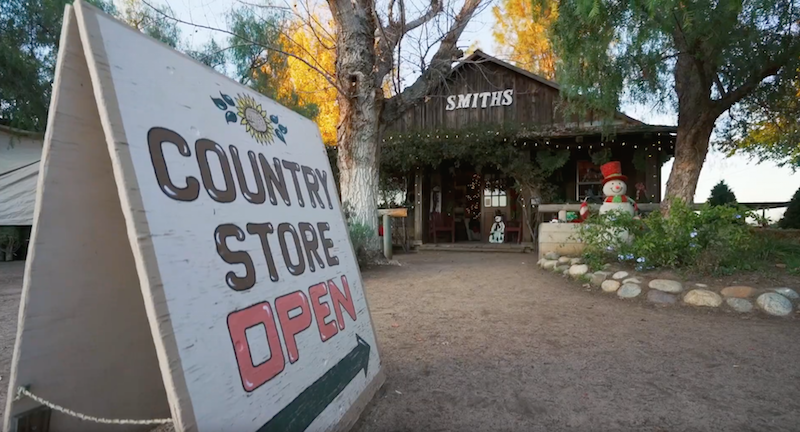 Smith Family Farm: At Smith Family Farm, you can spend the afternoon finding the perfect Christmas tree on their Christmas tree lot with fresh Douglas, Noble, and Nordmann firs. Then stop by the barn for photos with Santa and end your visit to the Country Store. Inside the store, you will be overwhelmed with the spectacular selection of holiday decorations, stocking stuffers, handmade gifts from local artisans, handmade wreaths, and garlands.
Tess' Community Farm Market and Shop: A visit to the Farm Market and Shop will bring you to a variety of fresh fruits and veggies, California wines, and a variety of California specialty canned goods, spices, teas, and gift cards.
The Urban Edge Farm Store: The Urban Edge Farm Store offers fresh seasonal fruits and vegetables grown locally, sustainably, and organically. They also provide a variety of local honey, olive oil, pickles, soaps, sweet pies, homemade bread from a local cottage bakery, and other seasonal treats. The Urban Edge Farm Store also showcases and sells art from local artists.
Wineries and Vineyards
Harvest Time also has a variety of local Contra Costa wine-growers and wine-makers. A bottle of wine is a quintessential gift for dinners and family get-togethers. With unexpected guests, stocking up your wine cellar with local wines is ideal.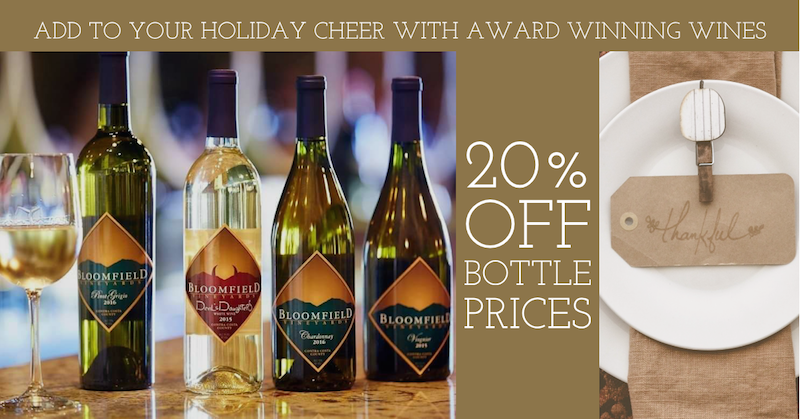 Bloomfield Wines: Bring home a bottle of award-winning red and white wines. OFFER: 20% off wines from Saturday, November 23rd to November 27th.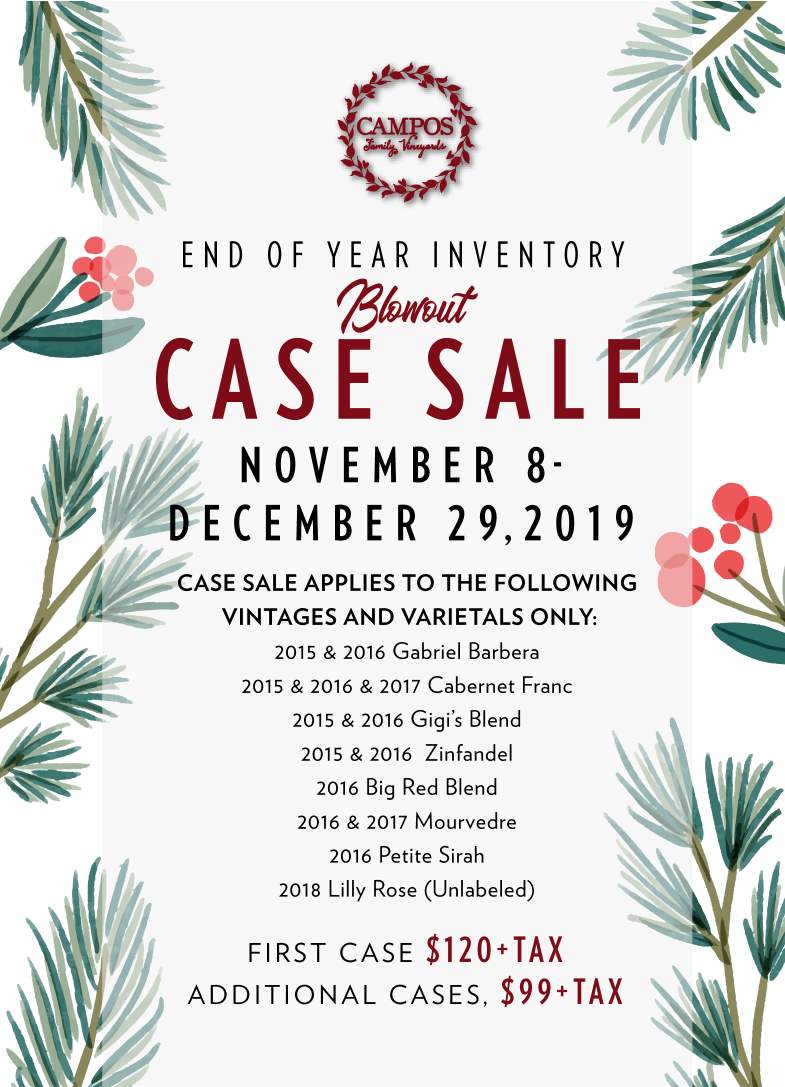 Campos Family Vineyards: This is a family-friendly event center with unforgettable sunsets where you can share estate wines with a purpose to the local community. OFFER: Case Sale from November 8 – December 29th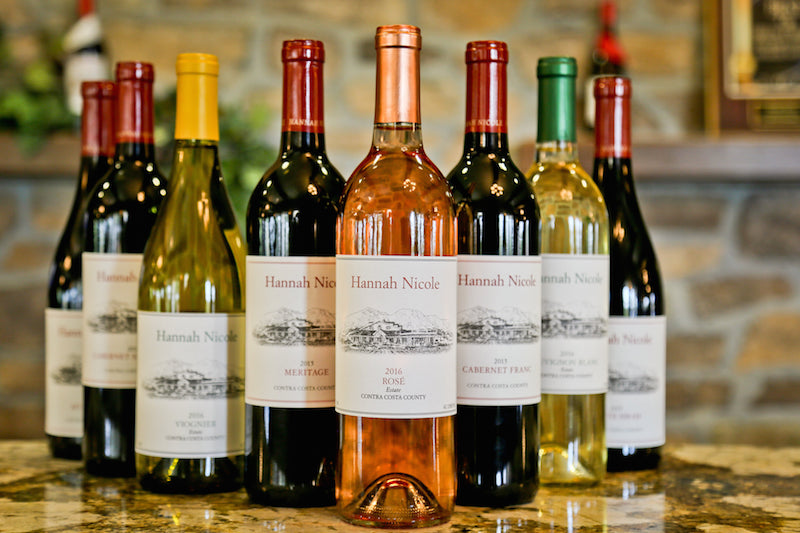 Hannah Nicole Winery: This local winery offers quality wines from a gorgeous event center. Wine clubs, ticketed events, and weddings are all available at this local winery. OFFER: $200 for a case of available Red Varietals and $125 a case for the Rose! (While supplies last) **Only available in the tasting room.
McCauley Estate Vineyards: This vineyard is an exquisite event center with a barrel room, gazebo overlooking a beautiful pond, and estate wines for your enjoyment.
Orchard and Vine: A Nunn Family Winery: Orchard and Vine offer gift boxes of estate wines and olive oils. The convenience of online ordering makes this an ideal option for gifting.
Petersen Vineyards: This vineyard is tucked quietly away in Knightsen and offers wine-tasting, live music, gift certificates, and a wine club. Enjoy the flavors of full-bodied wines from sustainable vineyards and wine-making processes.
Tamayo Family Vineyards: Tamayo Family Vineyards is a protected Harvest Certified Sustainable Vineyard and estate wines at their estate grounds during special events.
Learn More About Harvest Time Farms
Just as it is essential to support our local farmers during the summer harvest season, the holidays are another vital season. When you shop at local farm stores and wineries, you not only are supporting the farm community, you are supporting the local community at large. By shopping locally for items on your holiday list, you are helping stimulate the local economy and keep business booming! Plus, small businesses keep our community vibrant with fresh, unique, and one-of-a-kind gift items that are just not readily available anywhere else.
The members of Harvest Time offer a tasty variety of treats for the holiday season. Whether you want to indulge yourself or share the rich flavors from our local farms, you can trust that the farms of Harvest Time will have precisely the gift you are looking for.