Why Does Farm Fresh Food Taste So Great?
Comments Off

on Why Does Farm Fresh Food Taste So Great?
Why Does Farm Fresh Food Taste So Great?
Spring means farm stands and U-Pick! Harvest Time farms are ready for the Spring harvest. This means we all can get ready to enjoy the flavors of farm-fresh produce. Nothing is more appealing than the chance to purchase locally grown food available with bright flavors of spring. Here are some simple explanations as to why locally grown food tastes so great.
Locally Grown Food Is Harvested At Ideal Times
One simple reason locally grown, farm-fresh foods are so full of flavor is the simple fact they are harvested at ideal ripeness. When crops are picked at their peak ripeness, you get the fullest flavors. Produce that has to be shipped and distributed to local retailers is picked before it reaches peak freshness. This means the produce is probably not quite as flavorful, juicy and enjoyable as something purchased fresh from the farm. Do not be surprised if the fruit at your favorite Harvest Time farm stand was picked hours before you bought it!
Locally Grown Food Is Seasonal
Locally grown food often tastes better than produce available in grocery retailers because the produce from local farm stands is seasonal. When we purchase from grocers, we have access to a variety of food that is not always in season. Ultimately, it means we are getting produce that has had to travel a bit farther to reach the store. This results in an earlier harvest date and less ripened food. Ultimately, that means a less flavorful fruit. When we eat locally grown food, we know we are eating fruit that is seasonal – and harvested at its peak.
Visit our Farms this Week
Cherry U-PICK
Pre-picked Cherries
Other Fruits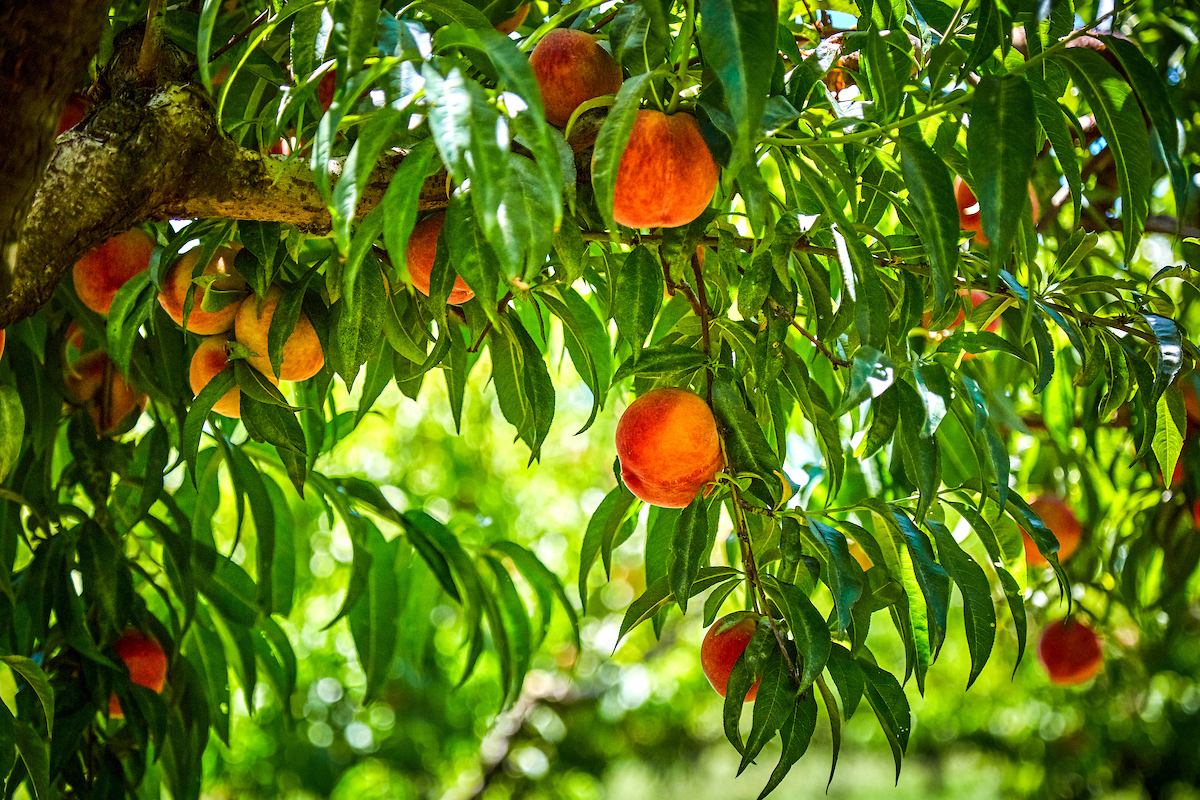 Farm Stands
Locally Grown Food Is Fresher
A final reason that explains why locally grown food often just tastes better than produce found in a grocery store is that it is fresher! When you purchase fruit from a fruit stand, or even better- you pick it yourself, it is at its peak freshness. This means the fruit or vegetable you are biting into has experienced less spoilage. Often, when the fruit is beyond its peak level of ripeness, nutrients begin to break down and the food begins to spoil. Although it may only be in tiny increments, the spoilage impacts the flavor of the food.
Learn More About Harvest Time Farms and Farm Stores
The best way to learn where you can experience the freshest farm products is to explore our Harvest Time farms. This article spoke generously about the benefits of eating local fruits and produce, however, our farmers have many more exciting local products for you to try. Beyond produce and fruit, we have eggs, honey, nuts, olive oils, and local wines, we have everything you can imagine. Experience farm fresh with Harvest Time farms and farm stores.